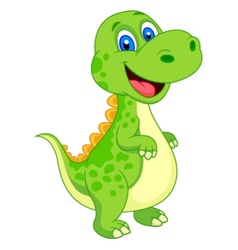 DINOSAURS AB/OS
Welcome to Dinosaurs AB/OS!
Come and meet our ROARsome team!
Miss Bromley

Miss Salmon

Mrs Keeling

Miss Potts
This page is intended to help you feel involved and informed of everything that we do. Please take the time to explore our page where you will find lots of important information about home learning.
Please see your child's home learning activities below for the week commencing Monday 30th March. Your child is expected to complete three online learning activities each day. To ensure your child can gain the maximum home learning experiences, please keep to the required activities, this includes enjoying the outdoors, exercise, creative learning and sharing stories with your family too.
We will ensure to keep this class page updated weekly with information about your child's home learning education.
This week all home learning tasks will be set on Education City using your child's log in (found on page 15 of your child's communication diary).
Every morning please use the Joe Wicks Boot Camp links below to complete exercises with your child…
Monday - https://www.youtube.com/watch?v=d3LPrhI0v-w
Tuesday - https://www.youtube.com/watch?v=SbFqQarDM50
Wednesday - https://www.youtube.com/watch?v=pnKCGY9ZocA
Thursday - https://www.youtube.com/watch?v=fAUckPMJKSY
Friday - https://www.youtube.com/watch?v=rN0h6EZd6TM
Every afternoon at 3pm, Staffordshire Libraries will be streaming a story for you to listen to with your child. Streaming will take place via their Facebook Page – Staffordshire Libraries. Click on the link below to access their Facebook page.
https://www.facebook.com/staffordshirelibraries/?__tn__=%2Cd%3C-R&eid=ARDJQq3dcGAXZTjxCpnNJlYgjnWxJYUnftQRT3sD7QZ7tgwb5aDxh7ks78N4F_nLErhH_5QzLaWYJRcm
Click here to find more educational websites and ideas to support your child at home.
_________________________________________________________
Feel free to practice our class poems below at home!
_____________________________________________________________________________________________________
Please also use the resources available on the Ruth Miskin website. Click here
Daily virtual lessons for children - See info below from Ruth Miskin.

From Monday 23rd March we're scheduling Read Write Inc. Phonics lessons on Facebook and YouTube for children to watch at home.

We will release three short Speed Sound lessons with one of our trainers every day for the next two weeks. The films will only be available at the times below:

Set 1 Speed Sounds at 9.30 am and again at 12.30 pm
Set 2 Speed Sounds at 10.00 am and again at 1.00 pm
Set 3 Speed Sounds at 10.30 am and again at 1.30 pm

Please note: the films are streamed live and won't be available at other times.

We're also releasing a film of a poem for Reception and Year 1 children to join in with at 2.00 pm every day. The poems will be available on YouTube to watch again and again.

A great opportunity for children to learn these by heart!
Click on the useful links below, but be prepared to use your magic attitude to help you to tackle all kinds of problems!
To access your child's homework through Education City, please click on the image below.
Before you leave, have you heard of Newsround? The children really enjoy learning about what is happening in the world around them and take time to discuss current affairs when they can in class. If you are a parent or carer, it may be worth sharing moments with your child discussing the world around them to help them to understand how the world is changing. If this is something you are interested in, follow the link below. Please be aware that you should always be with your child when they watch the news - some news can be upsetting for some children and therefore they will need your intervention.
Newsround is run by the BBC and is primarily aimed at 6 to 12 year olds.
Finally, thank you for taking the time to visit our website.
We take immense pride in the children's work and hope that you feel the same way that we do about our fantastic school!