Fantasia CS
Welcome to Fantasia Class. This page is to introduce you to the staff who will be working with your child and to keep you informed of the exciting and magical things we do in Nursery. Nursery as a whole is called Fantasia class and has 3 key worker groups; Mickey's Green, Yellow and Blue stars.
Nursery is where your child starts their magical learning journey.
Meet the Nursery Team
Miss Shingler Mrs Riley Miss Delves
This spring term the children will experience some very exciting activities including

our topics "Which colours make you feel happy or sad?" and "What would you find on the farm?"
As part of our work in school with the English Speaking Board we will learn a Nursery rhyme over the term, linked to our topic. We will perform these to the school in a special assembly. The rhyme is:
I can sing a rainbow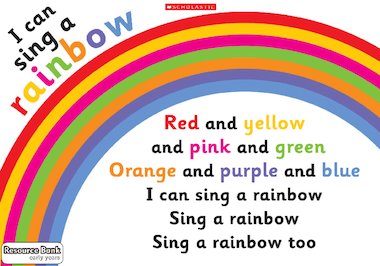 The books we are using this term are:

We use our Cinderella communication to retell stories and sing rhymes linked to our topic.
Homework
Follow these links to support your child at home.
Spring one
Spring two
23/03/20 - Practice singing 'Big red combine harvester'.
10/04/20 - Make a costume for the Ugly Bug Ball.
Take a look at our MAGIC learning!

P.E lessons will be taking place every Wednesday.
Please can you provide your child with black P.E shorts, a white T-shirt and a pair of black pumps.
Please can all items be named.
J
Forest school
Forest school sessions will also be taking place, so please can you provide your child with a waterproof suit, wellingtons and extra layers of clothing as forest school will take place whatever the weather.
J
How can you help your child at home?
Click here to read our newsletter
Click here to read about our homework
You could also use the above Apps to support your child's learning at home.
Finally, thank you for taking the time to visit our Fantasia page!
Please speak to a member of staff if you would like any more information adding to the page.